Top 10 Most Under-Appreciated Walt Disney World Attractions
by
Leap
on October 25, 2011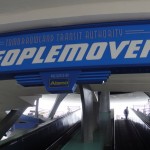 Of course the Frog Family loves those attractions that get all the attention. You know the ones…Rock 'n Roller Coaster® Starring Aerosmith, Splash Mountain® Attraction, Expedition Everest® Attraction, etc. But what about the ones, that for one reason or another, seem to get left behind? Here's our top 10 list...
Create An Account
In order to save your favorite items, you'll need to create an account.
Already have one? Sign in.
An Undercover Tourist account allows you to:
Download E-Tickets (where available).
Track your order.
View your entire order history.
Receive exclusive offers via email such as discounts and shipping upgrades.
Join The Frog Family
No thanks
×